Beef Skewers
Sak Koh Aing skewered beef with lemongrass
list of ingredients to make the recipe for Sak Koh Aing beef skewers for about 4 people:
500g beef
1 tablespoon lemon pulp
1 tablespoon sugar
1 tablespoon oyster sauce
1 tablespoon fish sauce
1/4 teaspoon salt
2 tablespoons soup was crushed roasted peanuts
preparation of the recipe
cut the meat into cubes equal to a homogeneous cooking kebabs and booked out.
in container to sugar, oyster sauce, fish sauce, salt, lemongrass paste and crushed peanuts. mixed the ingredients,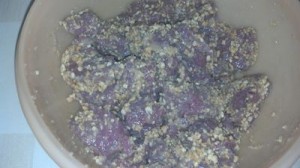 then add the meat and mix well so that each piece of meat is covered with the preparation. mixing perform properly let stand 1 to 2 hours in the refrigerator. before preparing your Cambodian beef skewers on pikes.
serve hot with rice with a few slices of cucumber, papaya or even tomato.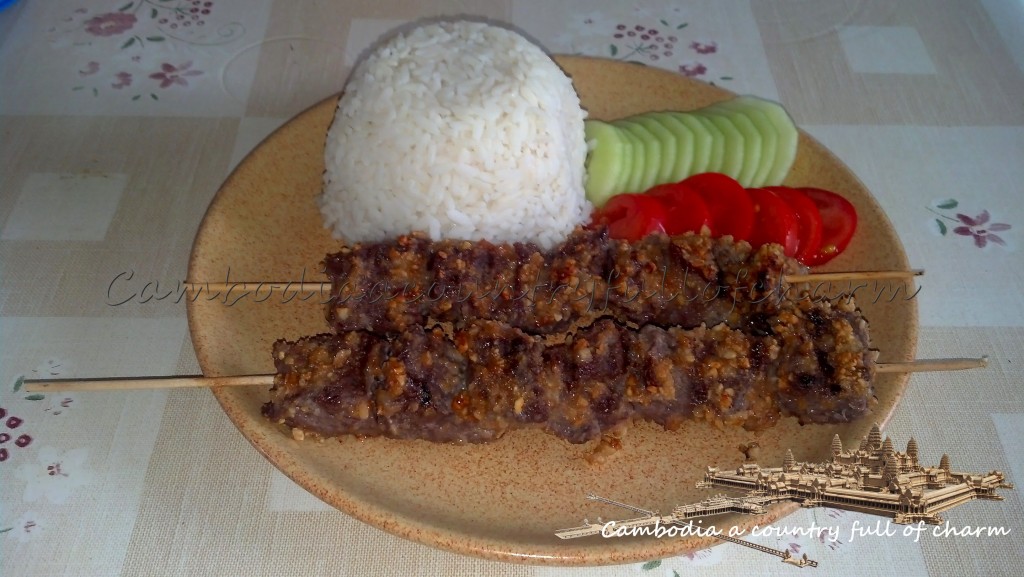 good appetite
This recipe for beef skewers Cambodia is simple and fast realized. from thousands of different recipe of beef skewers thereof stands out perfectly good as well as for its simplicity to make, but also for its taste and you allow make good grilled or even between family and friends as if you were in Cambodia and those without difficulty. in this recipe will feel perfectly good the taste of beef, but also the lemongrass that perfect accompaniment well with grilled peanut. a recipe for beef skewers Cambodian going all the family entertained