recipe pakon kho matek
list of ingredients to make the recipe Pakon Kho Matek
for 4 people:
2 tablespoons water
2 tablespoon brown sugar
10cl water
3 tablespoons fish sauce
1 tablespoon sugar
2 tablespoons vegetable oil
4 cloves garlic, finely chopped
500g shrimp
fresh chili or if a quard of coffee spoon chili powder to taste
black pepper Kampot
prepared caramel sauce 2 tablespoons water and 2 tablespoons tablespoons sugar. Cook, stirring frequently until sugar changes color dark brown, then pour 10 ounces of water on the caramelized sauce.
add a caramel sauce fish sauce , sugar and salt , mixed well and left side.
prepared in a wok or frying pan at high temperature add the oil , garlic and shrimp, stir well .
flavored with caramel sauce prepared beforehand and stir until the prawns change color.
Serve with rice.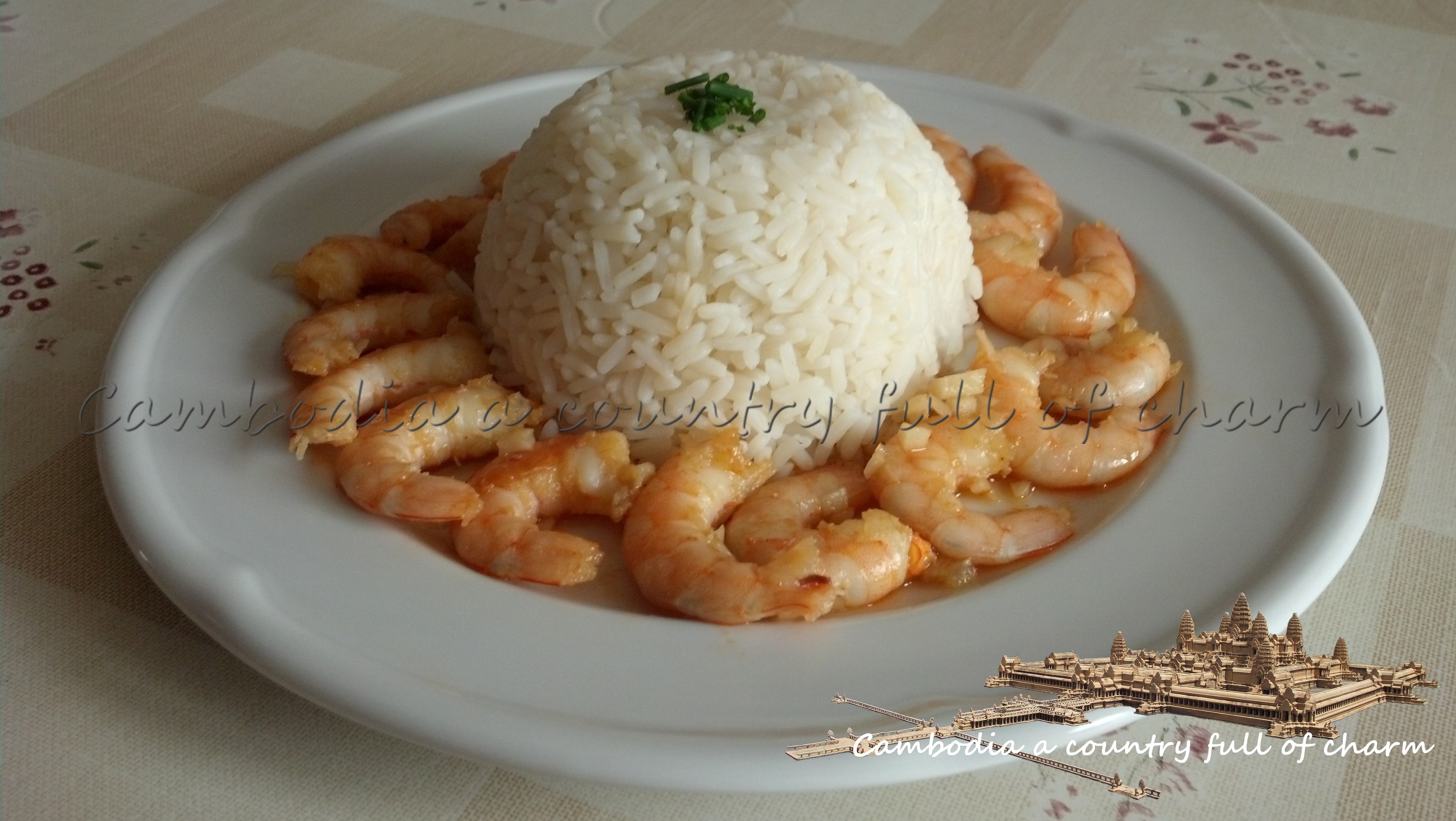 This recipe is simple and very fast realized , careful anyway did not increase the dosage of sugar and caramel to keep a good flavor. this recipe will delight has all your family and friends without any worries