A tasty recipe that will awaken your taste buds: beef satay grilled on the plancha. A delicious dish that transports us directly to Asia with its spices and exotic flavors. The secret to this recipe is in the marinade: a combination of satay powder, fresh ginger, turmeric, soy sauce and oysters, all wrapped around tender pieces of beef. The marinade is then perfectly absorbed by the meat for a unique taste and melting texture. Once the marinade is finished, we grill the skewers on an oiled griddle, which brings a beautiful golden color to the meat while preserving its tenderness. Next, we make a satay sauce by mixing the remaining marinade with lime juice for a tangy flavor. To accompany this dish, we recommend a fragrant rice from Cambodia, as well as slices of cucumber and tomato according to your taste. And for even more freshness, do not hesitate to sprinkle the skewers with coriander and Thai chives. This recipe is a real treat for lovers of Asian cuisine. We hope you enjoy it as much as we do!
grilled beef satay
Discover our delicious grilled satay beef recipe, an explosion of Asian flavors to enjoy with family or friends. The spicy and fragrant marinade gives incomparable tenderness to the meat, while the satay sauce brings a tangy touch. Accompanied by fragrant Cambodian rice and fresh vegetables, this dish is a treat for the taste buds. Try it now and enjoy!
Detailed recipe beef satay a la plancha for
4

people
Ingrédients :
400g of beef
2 tbsp satay powder
1 piece of ginger
1 pinch of turmeric
2 tbsp soy sauce
1 bell pepper
1 onion
1 Thai chive
1 tsp oyster sauce
10 cl of oil
1 lime
A few sprigs of cilantro
bunch of kampot pepper
Salt and pepper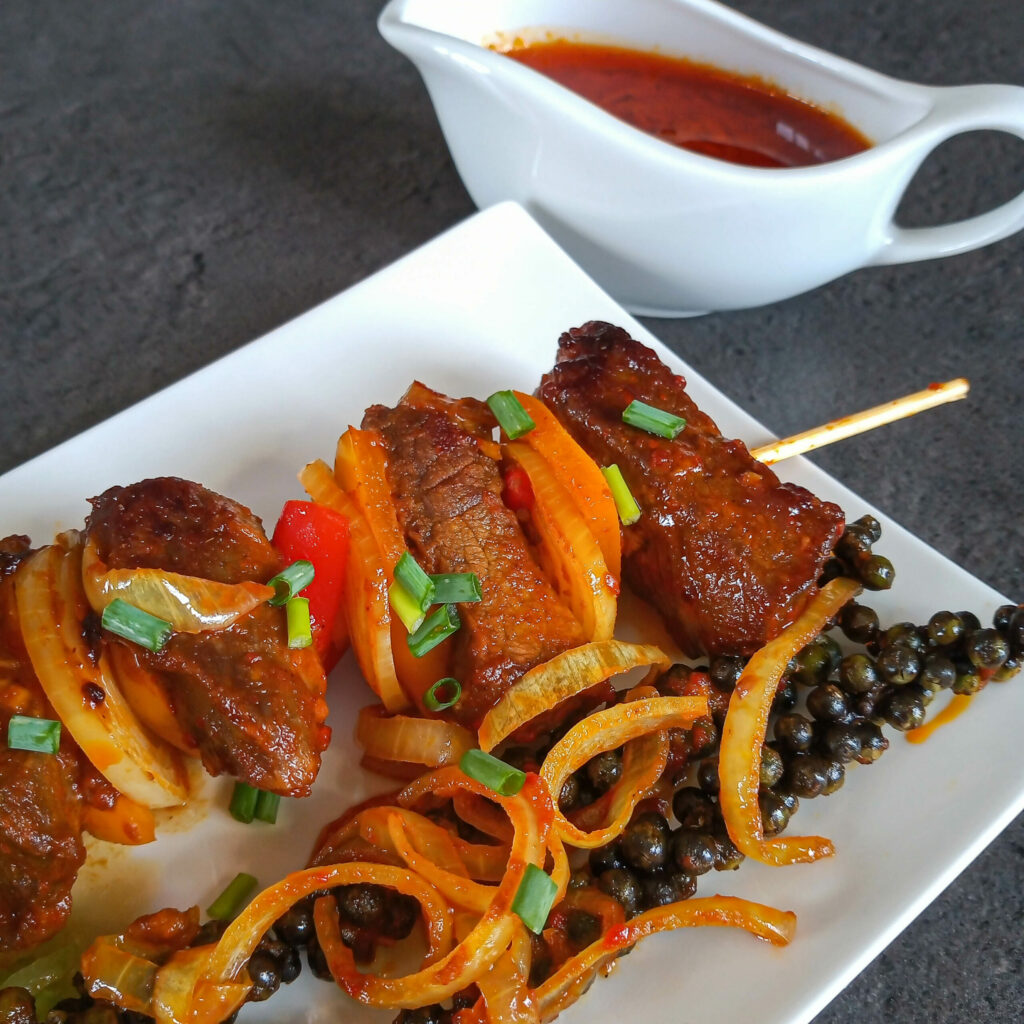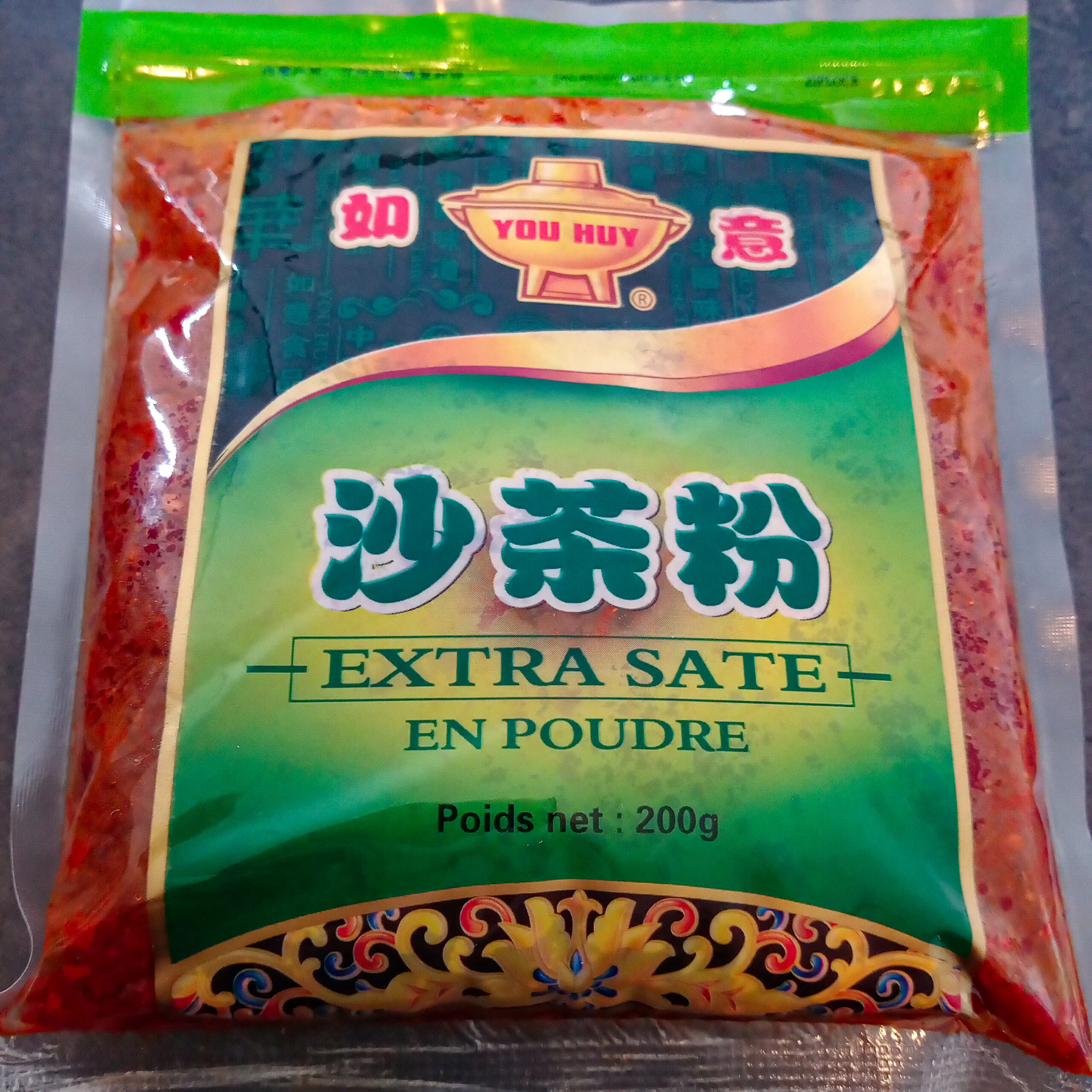 Instructions :
Dice the beef. In a bowl, mix 10 cl of oil with the satay powder, grated ginger, turmeric, soy sauce and oyster sauce. Add salt and Kampot pepper according to your taste. Add the diced beef and mix well to coat them with the marinade.
Let the beef marinate for 30 minutes. Preheat the plancha.
Skewer the pieces of beef on skewers, alternating with pieces of pepper and onion. Brown them for 10 minutes over medium heat on the oiled griddle with the Kampot peppercorns, turning them regularly.
In a saucepan placed directly on the plancha, mix the remaining marinade with the lime juice. Season with salt and pepper to taste and set aside.
Serve the beef skewers sprinkled with chopped coriander or Thai chives, accompanied by the satay sauce.
For the best presentation, serve the skewers with fragrant Cambodian rice, along with slices of cucumber and tomato, depending on your preference.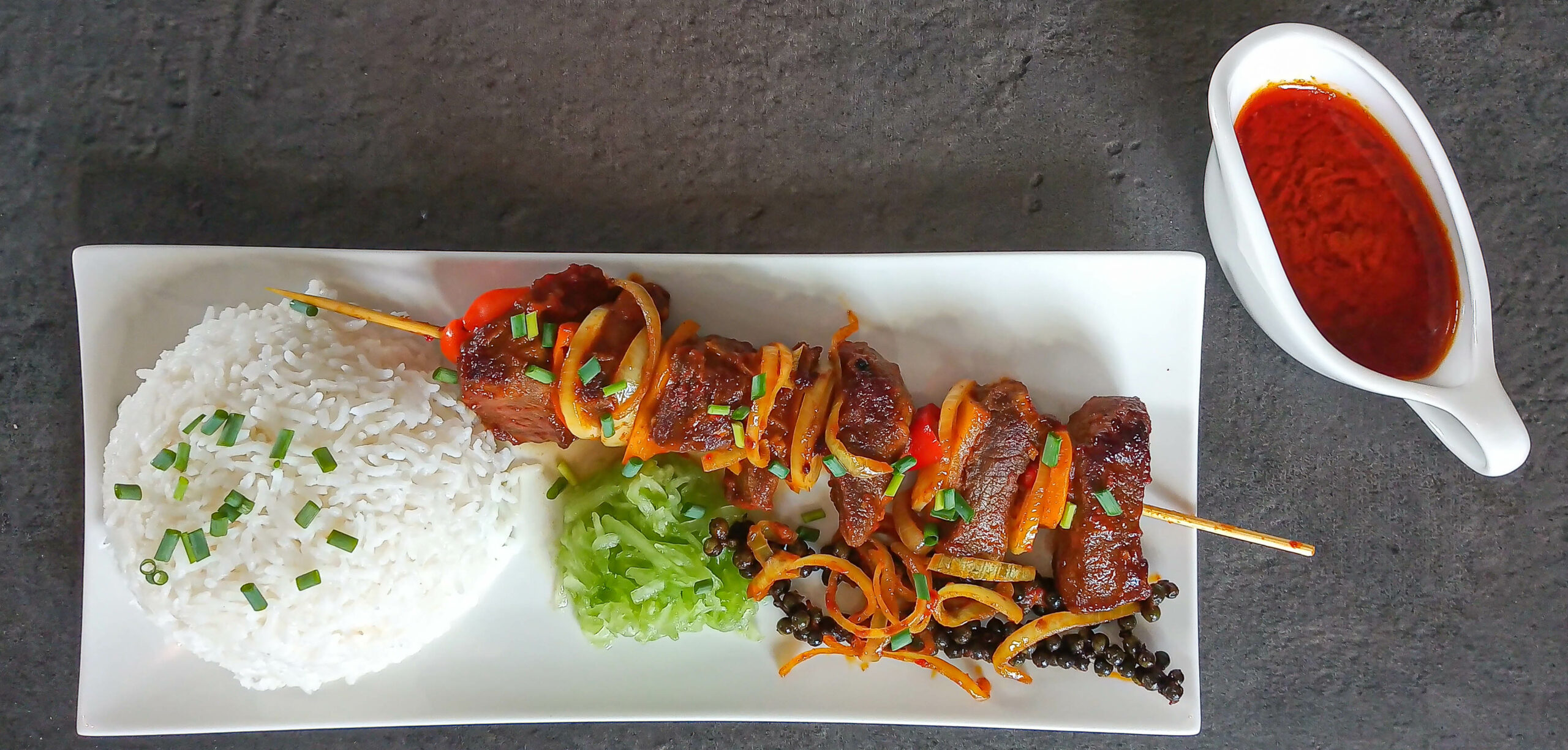 Congratulations, you have just made a delicious grilled satay beef recipe! This tasty and exotic dish transported you to Asia in one bite. The spicy marinade impregnated the meat with all its flavors, while the plancha made it possible to obtain a tender and golden texture as desired. Served with fragrant rice from Cambodia and fresh vegetables, this recipe is an explosion of flavors for the taste buds. We hope you enjoyed this recipe as much as we enjoyed preparing it. Feel free to share it with your friends and family to introduce them to the delights of Asian cuisine. And above all, see you soon for new culinary adventures!