Recipe shrimp soup with coconut milk for 2 people
• 1 dozen prawns
• 200ml coconut milk
• 100 g of rice vermicelli
• 2 tbsp. coffee korma curry
• 1 yellow onion
• 1 C. lime juice
• 500 ml chicken stock
• 1 C. nuoc mam soup
• 1 C. tablespoon sweet soy sauce
• 1 pinch of chilli puree
• A few sprigs of chives or coriander
Preparation
Prepare boiling water, then add the rice vermicelli and leave off the heat for 5 minutes before
rinse them in cold water and drain them.
Shell the prawns, keeping the end of the tail.
In a wok or large saucepan, brown the chopped onion, then add the broth with the coconut milk and curry.
Mix well and cook for 10 minutes.
Then add the rice vermicelli, the prawns, the nuoc-mâm, the soy sauce, the chili puree, the
lemon juice and chopped chives or chopped coriander.
Mix everything well and cook for about 5 minutes without boiling.
Serve immediately.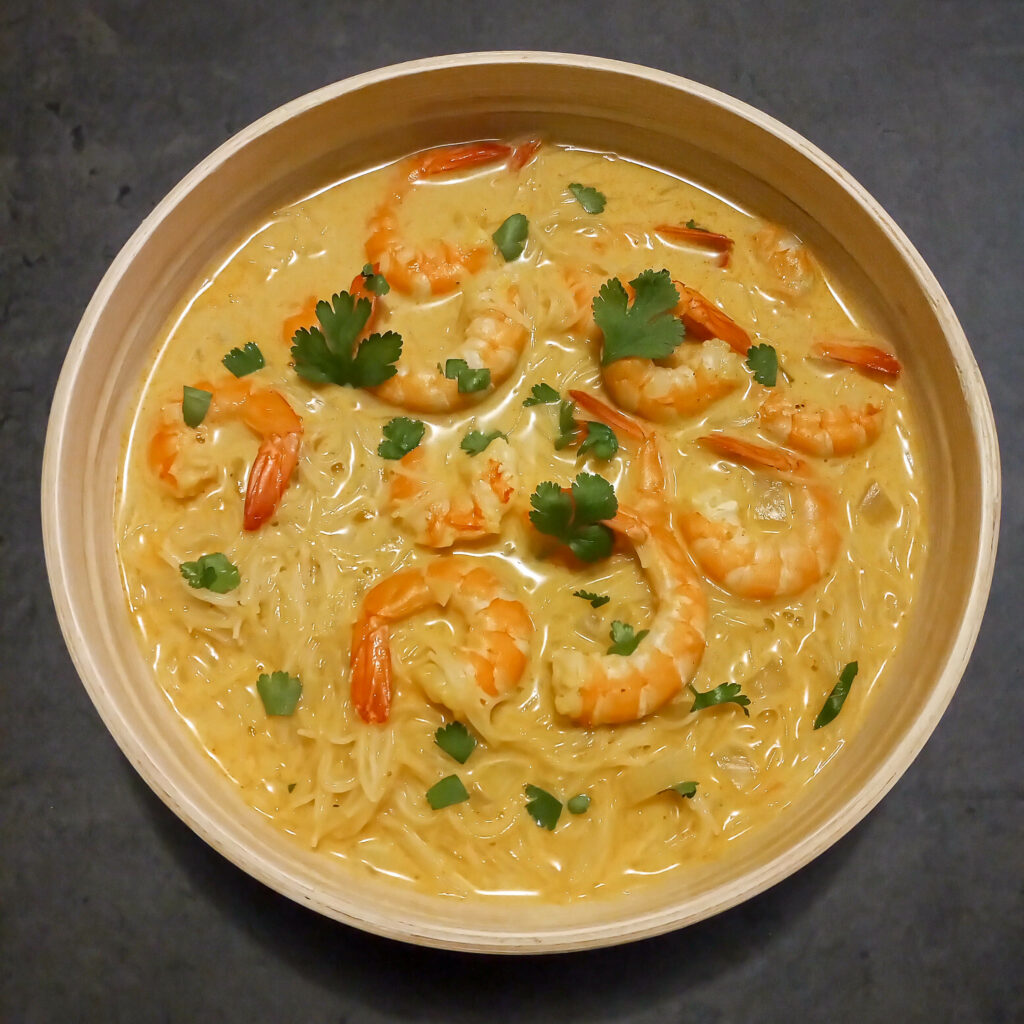 A way to discover Cambodian cuisine with this coconut milk shrimp soup that will delight the whole family.