Photographer of Cambodia
| french | english |
| --- | --- |
| | |
Photographer of Cambodia
this page Photographer of Cambodia we propose to meet Cambodian photographer as well as amateur and professional , but above all passionate about their work as well as their country is also why the photograph taken in Cambodia was achieving .
for some this passion for photography began from childhood to others much later, but anyway they all acquéri passion after discovering the world of photography .
for some the world of photography is and will be nothing more than a passion to share many of been on the internet , but for others it has changed their lives that became their job , their main resource financial .
Photographer of Cambodia each have their specialty work some more in the world of art , others in the field of wildlife, landscapes all like in sports and entertainment, but some of their field the result of their pictures is always waiting for you .
we offer here a list of photographer of Cambodia both amateur and professional, but all have the same passion that of capturing the present moment , capturing the perfect picture .
 Box Photography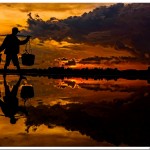 wedding photos, birthday party,
business event, sports, architecture,
portrait (Indoor / Outdoor)
see their page here
Bunnawath Chhun / B-STUDIO
beyond the a passion for photography
achieving beautiful pictures
see their page here
F2 Studio Cambodia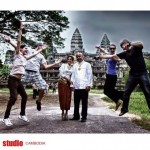 for your professional photos, family
for all your project photos
see their page here
Tram Greenfirefly
as well for aerial photos as
photos of shows
see their page here