Kampot province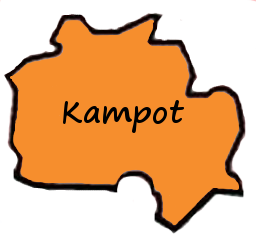 Kampot province is the third largest coastal maritime province of Cambodia , located to the east and extends into the Gulf of Siam to the south. Kampot shares a border with Vietnam. Kampot province covers an area of ​​4873 km2 , is divided into eight districts. it has 92 towns and 477 villages. the French colonial era has left a stylish architecture.

accommodation and meal Kampot
namely that it is very easy to stay in the province as well as in a hotel in a guesthouse , restaurants are very present and you can even make your meals in the various markets where you will find something to eat no problem.

visit Kampot
Kampot province offers a multitude of spectacular natural attractions such as the Bokor National Park is very popular for its cool climate and a tropical country you 'd probably forget you're in Cambodia and not for the freshness of mountain its climate or even waterfall Popokvil appreciated.
the charm of this province is a favorite destination for both expatriates and tourists.

Kampot pepper
pepper crops are a good destination to visit to see, but also and especially to taste pepper to remember, is still considered one of the best in the world. namely as the greatest chefs kitchens France is adopted for its flavor and unique aroma , then it would be really unfortunate to visit Kampot province without going to visit the cultures pepper Kampot .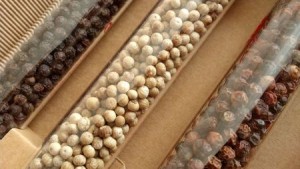 Bus Kampot - Phnom Penh
$ 7.94–10.83
2h 30m – 4h 30m
→

Universe Luxury

08:30, 14:45, 19:00

→

Minibus

07:30, 08:00, 08:15, 08:30, 09:30, 10:30, 11:30, 12:30, 13:30, 14:00, 14:30, 16:30, 16:45, 17:00, 17:30, 17:45, 18:30

→

Hotel Bus

20:00
Taxi Kampot - Phnom Penh
$ 60.30–164.58
3h – 3h 30m
→

Van 9pax

→

Comfort Car 3pax

→

SUV 4pax

→

Minivan 7pax

→

Premium Van 5pax
Train Kampot - Phnom Penh
$ 10.13
4h 40m
Van Kampot - Phnom Penh
$ 8.93–10.83
2h 30m – 3h
→

VIP

06:30, 08:00, 10:30, 13:00, 15:30, 18:30

→

Van 7pax

08:00, 12:00, 16:00
Bus Kampot - Siem Reap
$ 25–25.11
9h – 9h 30m
→

Kia Grandbird

19:00

→

Universe Luxury

08:30

→

Hotel Bus

20:00
Taxi Kampot - Siem Reap
$ 141.12–336
7h 30m – 11h
→

Van 9pax

→

Comfort Car 3pax

→

SUV 4pax

→

Minivan 7pax

→

Premium Van 5pax