Pailin province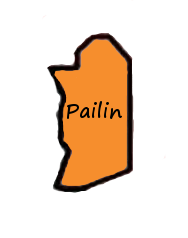 Pailin province is located northwest of Cambodia between the border of thailand and the province of Battambang.
accommodation and meals in Pailin

You easily find a hotel or guesthouse in the province of Pailing, you will find restaurants and markets where you can find food and dine
visit Pailin
Province Pailing has poignez visited natural site as a lush bamboo forest, waterfalls.
you can also visit Phnom Yaht a cultural site located in the city of Pailing, you will find an ancient pagoda.
o'tavao Sangkat O'Tavao is located a few km from Pailin is a site that offers a beautiful landscape to discover during your stay
the cascade of O'eb in a natural site Sangkat O'Chras you enjoy both for its beauty and to make beautiful photo
Kbal O'Chra lies the village of O'Chra is a popular wildlife sanctuaries and more tourists visit a Pailin
Another attraction was Pailin are gemstones sapphire or topaz, Pailin and its rich region mine precious stones, phnom yat is one of the places where tourists will be pleased to see mining precious stone. it is worth remembering that Pailin became the largest center of ruby and sapphire in Indochina