Kampong Chhnang province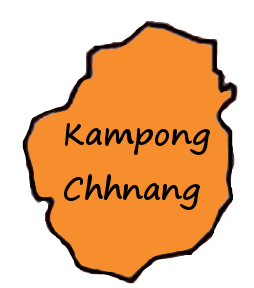 Kampong Chhnang province is located at the center of the country. The province is surrounded by the provinces of Kampong Thom to the North, Kampong Cham to the East, Kampong Speu to the south and the west Pothisat. Kampong Chhnang extends over an area of ​​5,521 km ² and is divided into 8 districts.
accommodation and meal Kampong Chhnang
for your stay you will have no problem to find a hotel or guesthouse to accommodate you, you can easily find restaurants, but the food in the various markets in Kampong Chhnang.
visit Kampong Chhnang
Kampong Chhnang province is most famous for his deem and very fine clay pottery. the inhabitants of this province produces vases and various other ceramics. you will find in the province two floating villages and a hamlet famous for their distinctive pottery. you will be perfectly possible to observe the villagers for the realization of their pottery, but also to see them burn their pottery drawing that will make your visit even more fascinating to watch.
in the province of Kampong Chhnang also lies the Tonle Sap River where you will also see floating like Phum Kandal villages contrary to what might have think it has all the amenities worthy of a big city shops, petrol station , vendors.
you can even join the Tonle Siem Reap to visit the temples of Angkor Wat