curry

Cambodian

list of ingredients to make the recipe for curried mussels Cambodian
for 4 people:
Mold 2 kl
1 tablespoon of curry Cambodian
1 glass of white wine
10 cl of cream semi thick
50 g butter
1 shallot
a bit of parsley
preparation of the recipe
Melt butter made ​​and made ​​fry the finely chopped shallot
then add the white wine and cook for 2 minutes
prepared mussels and add to the pan, cover and cook for 10 minutes
Drain the mussels filter the juices and mix it with the cream and curry Senteur d'Angkor
reduce by half
pay mussels in curry and serve immediately or serve separately hot curry .

good appetite
this recipe is very simple and fast realized. from hundreds of different recipe curry mussels can be found on the internet this recipe distinguished by the use of Cambodian curry. Cambodian curry that has nothing to do with the different curry that can be found in commercially produced by manufacturers who do not hesitate to ay dye and many other products such as starch potato land and many others.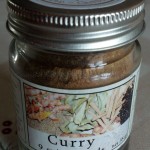 the Cambodian curry to be more specific is made to Siem Reap in Cambodia, Senteurs d'Angkor is a small company with about 100 people work ay , the company only uses products from Cambodia to achieve both their product packaging .
if you want to try this recipe with the Cambodian curry here is the link to their shop