Sky Travel Cambodia
| french | english |
| --- | --- |
| | |
Sky Travel Cambodia
I work as a limousine driver and guide throughout Cambodia and speak fluent English. for your trip to Cambodia I offer different tour circuit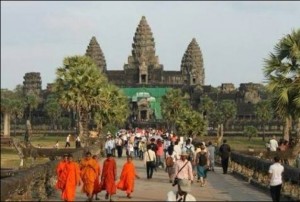 1 – visiting Phnom Penh
Day Trip
starting at 7:30 Killing Fields of Choeung Ek, the Russian market, S21 Tuol Sleng – Lunch – King's Palace, National Museum, Wat Phnom.
2 – visit Battambang and its region
1 / day tour
starting at 7:30 Ek Phnom, rice paper village, fish market, Wat Samrao Knong, memorial Khmer Rouge – Lunch – the bamboo train, visit Banan temple, Wine Tasting, observation sunset at Phnom Sampeo, kill cave field, Cave with bats.
2 / Two Day Tour in Pailin, a border town of Thailand
these casinos, hiking, diamond mines, Phnom Kiew Waterfal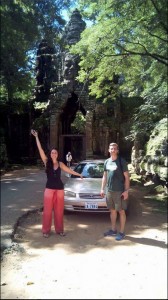 3 – visit to Siem Reap and Angkor Wat kingdom
Six-day trip Siem Reap and Angkor Wat kingdom
first day of the visit bird sanctuary Prek Toal and farm silk Purk.
Second day: Departure at 7:30 Beng Melea (75 km) 16:30 get the pass for the next three days and watching sunset at Phnom Backeng.
Third day: starting at 08:30 towards the South Gate of Angkor Tom to start visiting temples Bayon, Baphuon, Phimeanakas, Terra of the Elephants, Terra of the Leper King, North Kleang, South Kleang, Chau Say Tevoda, Thommanon, Ta Keo and Ta Prohm
Fourth day: starting at 08:30 to visit the temples of Prash Khan, Neak Ta Som, Mebon, Pre Rup, Banteay Kdei, Angkor Wat,
Fifth day: Start at 5:00 to watch the sunrise at Angkor Wat followed by the visit of Banteay Srey, Banteay Samre, Roluos Group, Bakong Prash Kor Lolei.
Sixth day: visit the waterfall in Phnom Kulen (55 km)
Location *** can visit for free:
a / Old Market, Night Market
b / artisans Angkor
c / Kompong Phhluk
d / Traditional Apsara dance show which starts at 18:30 in a four-star restaurant the ticket to enter also includes buffet.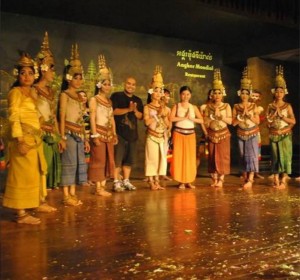 contact address:
E-mail Sky Travel Cambodia : sky_siemreaptaxi@hotmail.com
Téléphone Sky Travel Cambodia : +855 11 222 421
Page Facebook Sky Travel Cambodia :
https://www.facebook.com/pages/Sky-Travel-Cambodia
Site internet : Sky Travel Cambodia