Sokha Hay Guide
| french | english |
| --- | --- |
| | |
Sokha Hay Guide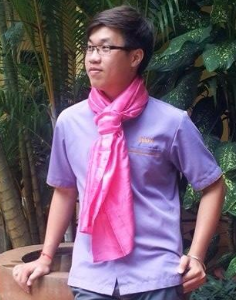 my name is Sokha HAY I Official French speaking guide in the Angkor Wat area in Cambodia for several years . Prior , I worked as a guide in the silk business , and then I found that being a guide was very important and also that it was the first image of the country .
And then I continued my studies to be guide as today .
I guide clients for several years and I would like to tell the stories of highest civilization of the United Khmer for clients because I like to show clients what my country has for centuries, plus I'm so proud and happy with my work and my country with the Angkor Wat temple which more is a World Heritage Site . Specifically , I can show you other tourist provinces such Battambang , Kompong Thom , Kratie , Sihanoukville , the area of ​​Tonle Sap sides .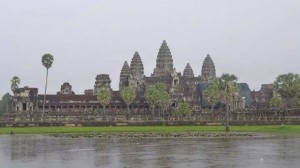 The region of Battambang , there are temples , mountains and also the bamboo train you can take .
Phnom Penh is the capital of Cambodia . You can also visit the Royal Palace and also the buildings of colonial style, and silk weaving . Kompong Thom is an ancient region of Chenla (6-8 centuries) Sihanoukville and the clean beaches .
Especially , if you have plenty of time to visit Cambodia , we have other things to do . After visiting the temples you can also walk to the countryside to see the daily life and also you can try to plant rice or vegetables .
Thank you and welcome to Cambodia
[smartslider2 slider="10"]
contact  address :
E-mail Guide Sokha Hay : h.sokha12@gmail.com
phone Guide Sokha Hay : +855 12 364 087
Page Facebook Guide Sokha Hay :
https://www.facebook.com/Sokha French Tour Guide